Detox & Cleanse Support Kit
Detoxification Works ®
Detox & Cleanse Support Kit
Detoxification Works ®
Sale price
$108.75
Regular price
$120.00
⭐⭐⭐⭐⭐"A product that does its job as stated for such a price is a steal! You should get this kit because the results it gives you are amazing. You will start feeling different in just a week which is a crazy short amount of time! I wish I could show you how I feel but sadly I can't! You will have to try the product for yourself which shouldn't take long because the delivery time is amazingly quick." -Glenda S.
Clean Inside Out! 
SAVE

  More than $15 Today!

Easy step-by-step guide to using the Cleanse & Detox Kit:
Step 1:
35 Super Foods Plus: 11/2 heaped scoops (15 g) to be taken 1 to 3 times per day, or as required.
Step 2:
Electrolyte Balance Plus: 2 capsules to be taken 1 to 3 times per day before meals.
Step 3:
Colon Cleanse: 1 or 2 capsules to be taken 1 to 3 times per day, or as advised.
Step 4:
Vital Liver Support: 1 capsule to be taken 1 - 3 times per day, or as required.
 
Note: Always combine this detox support program with a balanced daily diet, exercise and drink plenty of pure water.
What's in the Kit?
1 x pot 

35 Super Foods Plus

:

 

This is no ordinary green shake -

35

Super Foods Plus

 

is a high fiber combination and plant protein powder, which contains 35 organic green foods (including wheat grass and barley grass), fruits, berries, herbs, seeds and bio-active enzymes in a single serving, as well as added vitamin C - organic vegan nutrition made easy, providing immunity and digestive health support


1 x pot 

Electrolyte Balance Plus

: A blend of herbals, vitamins, and minerals, specifically chosen to work in synergy to support electrolyte, hormone and water balance in the body, as well as immunity and energy levels. This gentle food supplement contains alfalfa powder, juniper berry powder, celery powder, dandelion leaf extract, kelp powder, nettle leaf powder, parsley leaf powder, radish powder, watercress powder, magnesium oxide and pyridoxine HCL. Electrolyte Balance Plus  was independently rated by Dr. Mark Atkinson in NOW magazine as one of the most effective water balance herbal combinations. He said: "After many years of trying out different products that claim to help the body rid itself of excess water, the supplement

 

Electrolyte Balance Plus

 

has emerged as one of the best.




1 x pot 

Colon Cleanse

: A herbal colonics complex with a combination of rhubarb and rhubarb root, aloe vera, cayenne, burdock root, sugar beet fiber, clove bud, barberry bark, fennel seed, licorice root, dandelion root, and ginger root. Sugar beet fiber, in particular, contributes to an increase in 

fecal 

bulk

 

in two ways: the insoluble components of the fiber increase fecal bulk by absorbing water in the large intestine, while the soluble components are fermented by bacteria in the large intestine leading to an increase in bacterial mass. As such, this source of fiber may have a beneficial physiological effect for people who want to improve or maintain normal bowel function.



1 x pot 

Vital Liver Support

:

 

A combination of herbal extracts and powders, plus vitamins (choline, biotin, artichoke, garlic, burdock root, parsley leaf, N-Acetyl L- Cysteine, beetroot, liquorice root, Alpha Lipoic Acid (ALA), fennel seed, turmeric, ginger root, cayenne and dandelion root), which together provide support for

 

healthy liver function, lipid metabolism, homocysteine metabolism, energy-yielding and macro-nutrient metabolism and the maintenance of mucous membranes.



Delivery Time:
UK orders are shipped via Royal Mail or DPD couriers, depending upon parcel weight.
Delivery times in the UK vary from 1 day to 4 days, depending upon destination and service you elected to use.
International orders are shipped via Royal Mail unless we specify.
International delivery times vary from 5 to 7 business days.
Customer Reviews
09/10/2020
Gail D.
United States
Happy Little Sister
I ordered this kit for my little sister. I am so glad I did because she cannot stop talking about how great the supplements in this kit are...more energy, feeling better in general. The kit has Chlorella,and Spirulina and tons of other superfoods/ingredients - all in one capsule. it's mostly organic and that's more than what she asked for really. I just ordered one for me and some more other products. This kit is a great product, it did help my sister with her acne and constipation, her skin was just plain bad, now it's healthy and her constipation is gone and will not be coming back, if it does, we know what to do:). Shipping is FREE if you order over $49, I am not paying shipping ..why should I? :)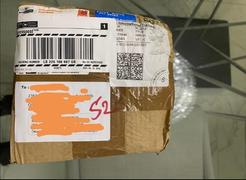 09/10/2020
Sally K.
United States
It's all good!
Stuck at home with no where to go and because of COVID-19 I decided to go on a detox, so I ordered this kit and I am so glad I did I tell yea! The kit is really yours to play with, you could up the dosage or lower it or stop it period and that's what I did. For sure, I started slow and upped my dosage day after day, I did visit the washroom more often and since I am stuck at home it was no problem to me at all -actually it was something I looked forward to :). You need to drink more water, stay away from dairy, meats and sugars, just relax and let your body do the job. I am now done with the detox and I never felt so good before. I intend to do this detox once or twice a year for sure, but this time COVID-19 was a good reason to go on this detox. My eyes color did get lighter and my husband noticed that, my skin radiates and it feels much softer than before. I did not finish all the capsules, I think I can use them again for my next detox. I am happy with this product and I highly recommend it, especially this time of the year.
09/10/2020
Mary M.
United States
IT WAS PERFECT
This detox really works! OMG! I read tons of reviews - majority were VERY positive - but I just had to try it for myself. it seemed like people who weren't used to the detox had some unexpected discomfort. A verified user who wrote a review on here mentioned the steps she took in first starting the detox and that's what I did. Every "session" in the bathroom was easy. - No exercise I lost 9 pounds in 9 days, thanks to this detox.
09/10/2020
Linda D.
United States
Great product
A friend of mine recommended this product after she used it herself and I asked her what was she's doing because her eyes color got lighter and her skin just radiates..She used this detox and it really works! It took a couple days to adjust but that's normal for any supplement. By the 4th-5th day I felt so light and clean. In total I lost almost 8 lbs. Eating a healthy clean diet makes it much more effective. Try it and see for yourself.
09/10/2020
Cindy C.
United States
You'll lose weight for sure
I lost 4 lbs in my first 4 days.